HOME OF THE HOTTEST
CHILLI SEEDS
Super Hot Chilli Seeds & Exotic Chilli Seeds
Welcome to Red Dragon Seeds
Our aim is to give you the opportunity to buy all the seeds you need to make your gardening and cooking experience more exciting and spicier. We grow our plants on our own chilli farm located in South Wales, United Kingdom and produce a vast variety of chillies, some of which are exceedingly rare! Red Dragon Seeds also has exciting varieties of fruit & vegetable seeds for you to purchase.
Count Dracula Chilli Seeds
Grow More, Save Big - latest chilli seeds added
Every year, we expand our production of diverse chili varieties. The seeds yield stunning plants that can be grown in gardens, tubs, balconies, and more, while also serving as a fantastic ingredient for your kitchen.
Our collection of chilli seeds offers a remarkable visual appeal and an extensive range of flavours, including the Bhut Jolokia, Aji Charapita and Buena Mulata.
For those seeking the hottest chilli seeds worldwide, explore our Carolina Reaper Seeds, which come in Purple, Mustard, and Chocolate variations, alongside other diverse options. Let's not forget our Dragon Breath Chilli Seeds as well.
All
SuperHots
Variety Packs
Gallery Item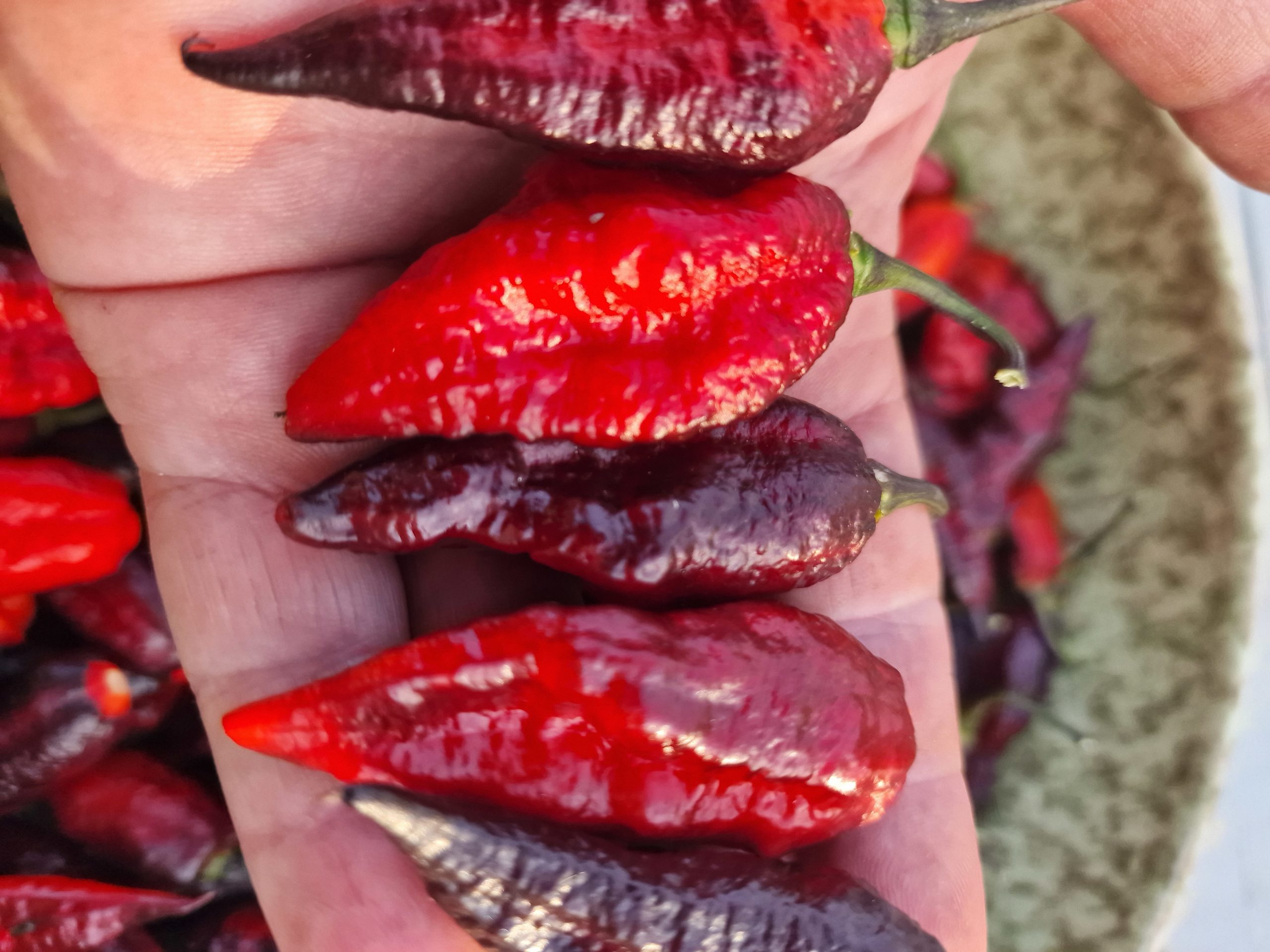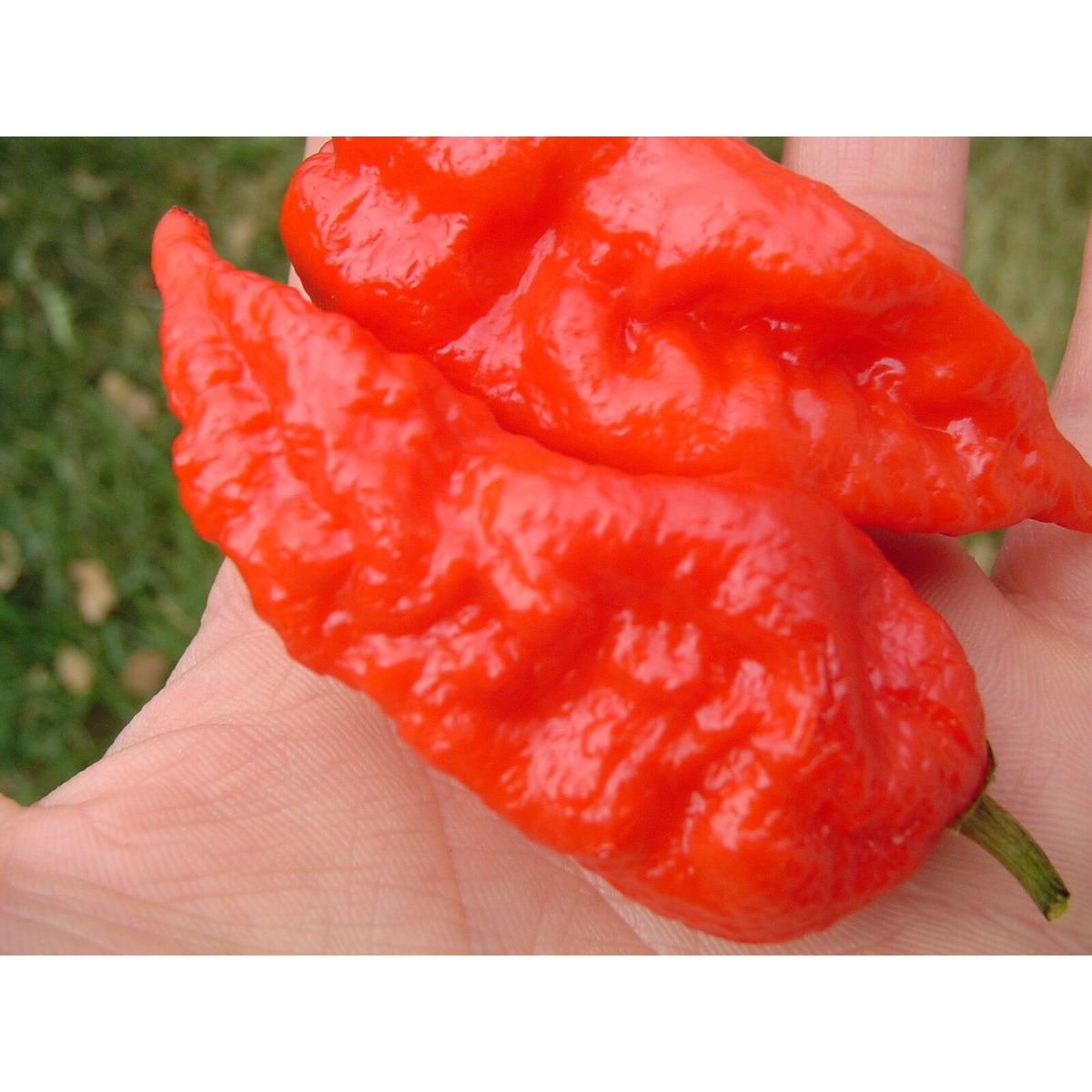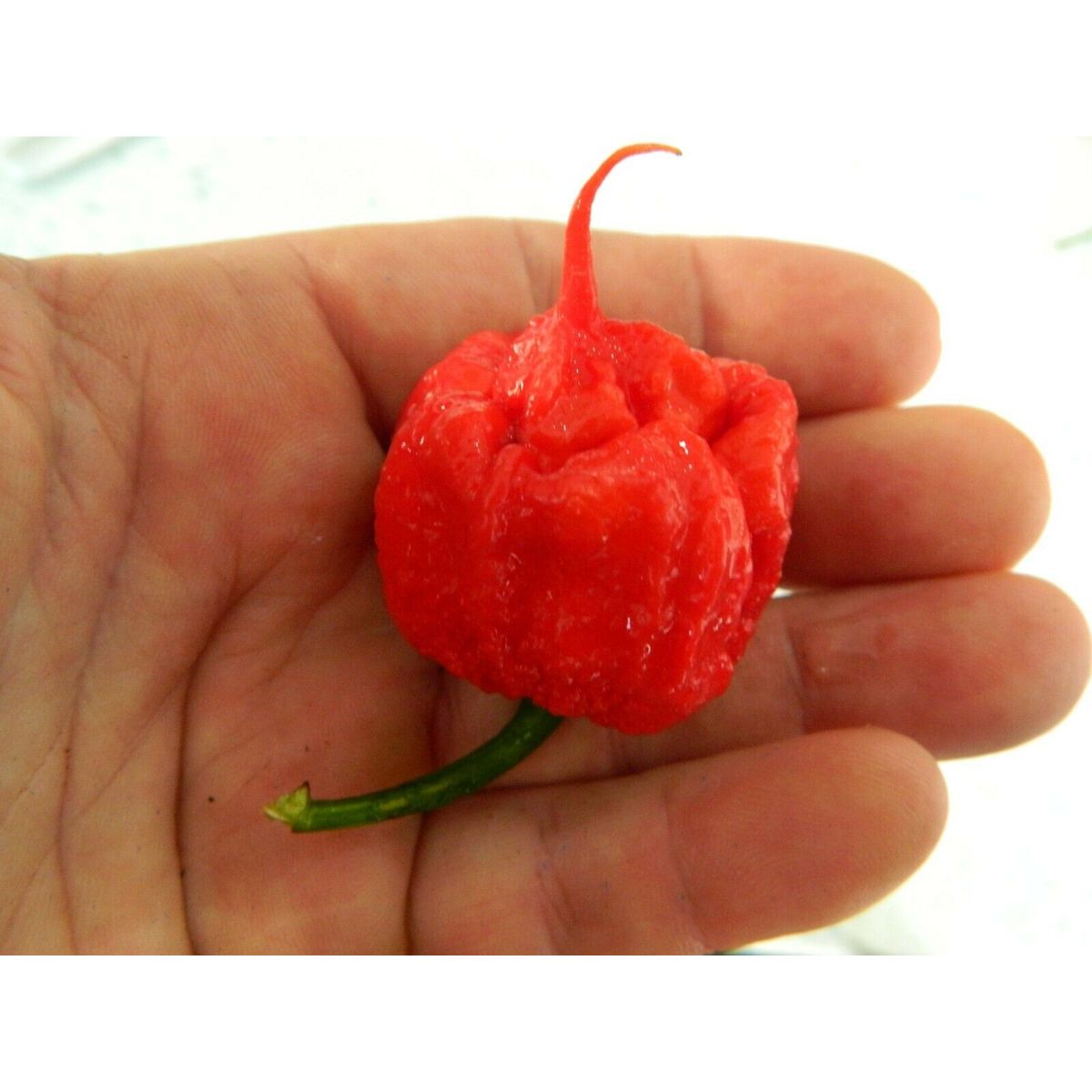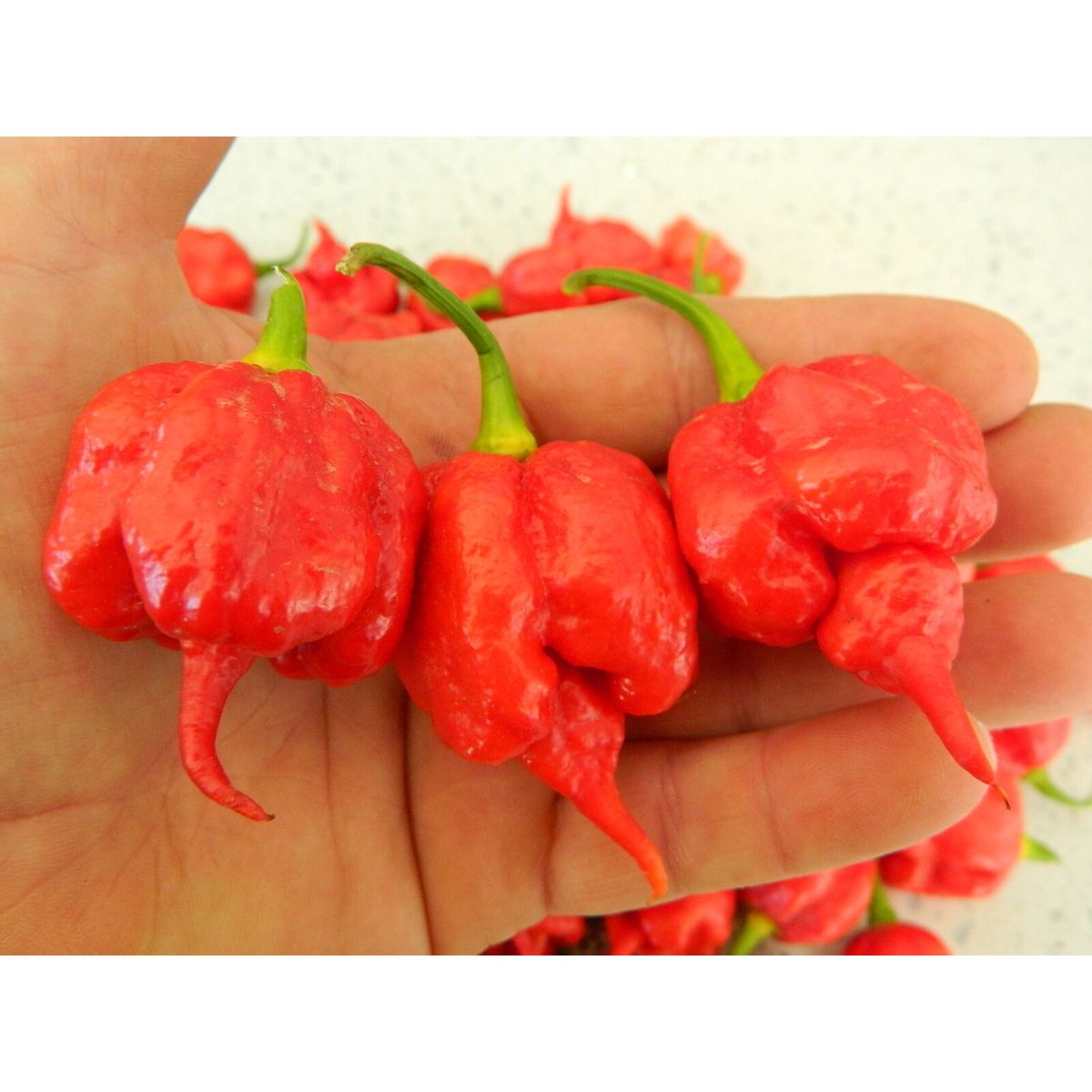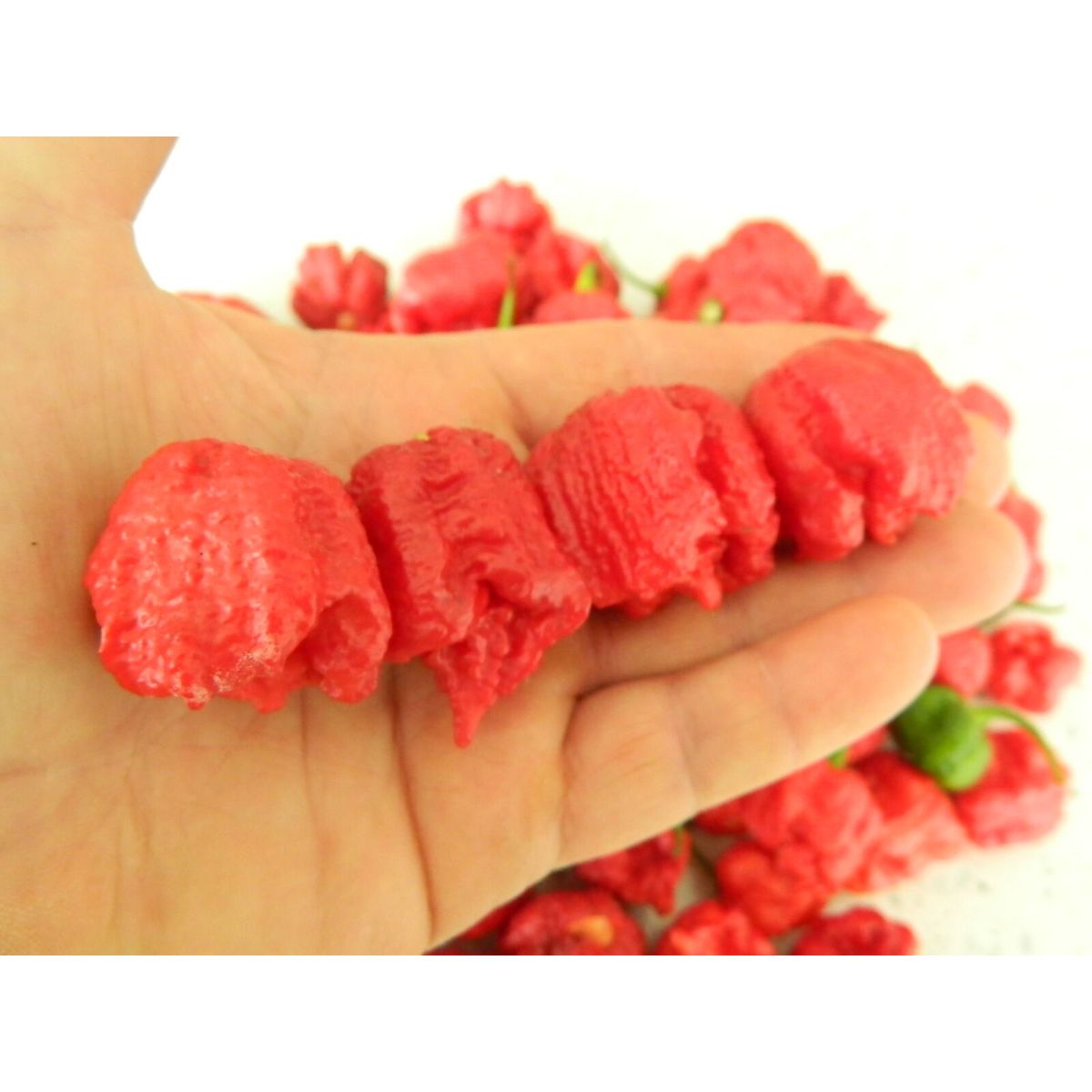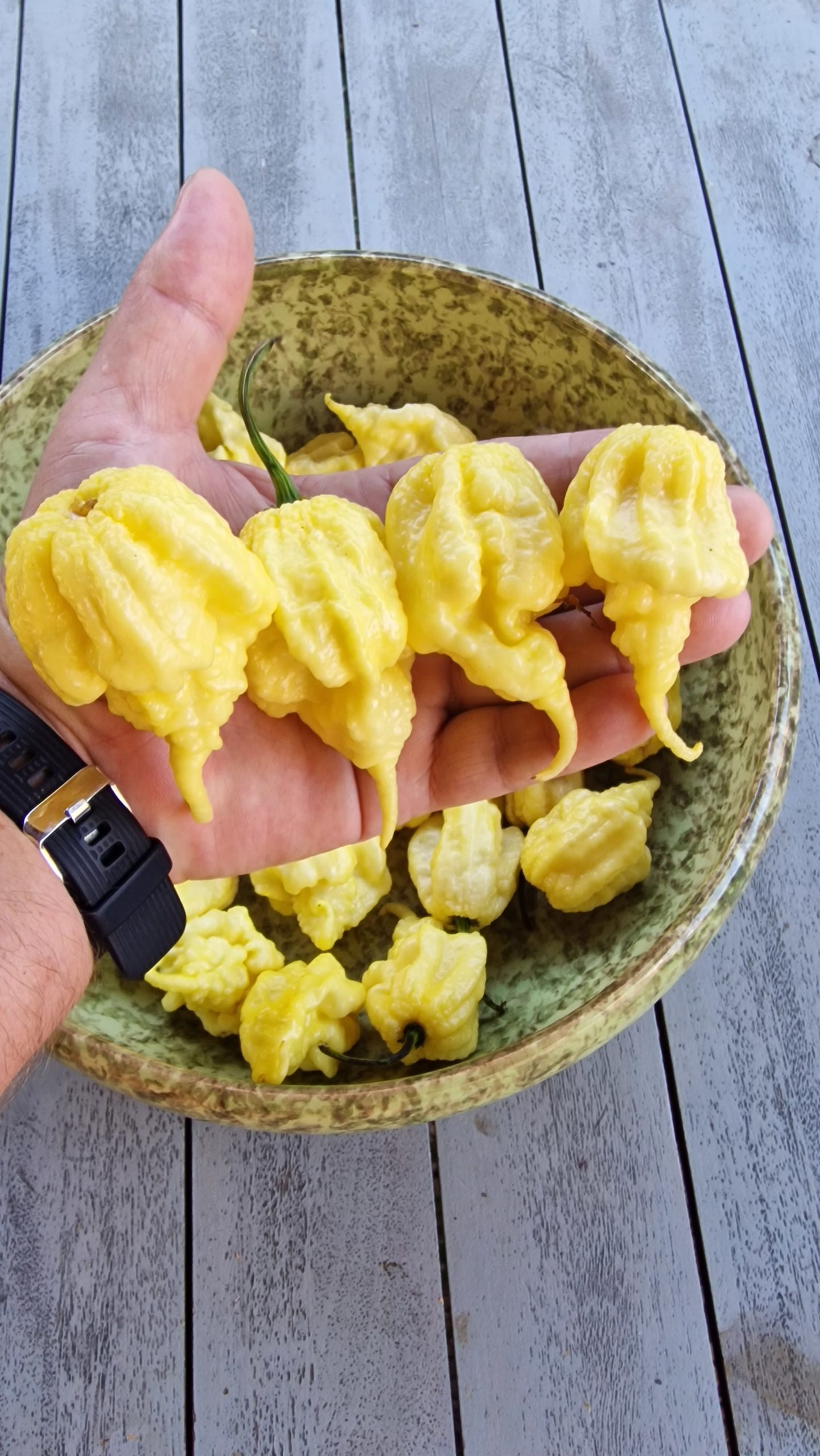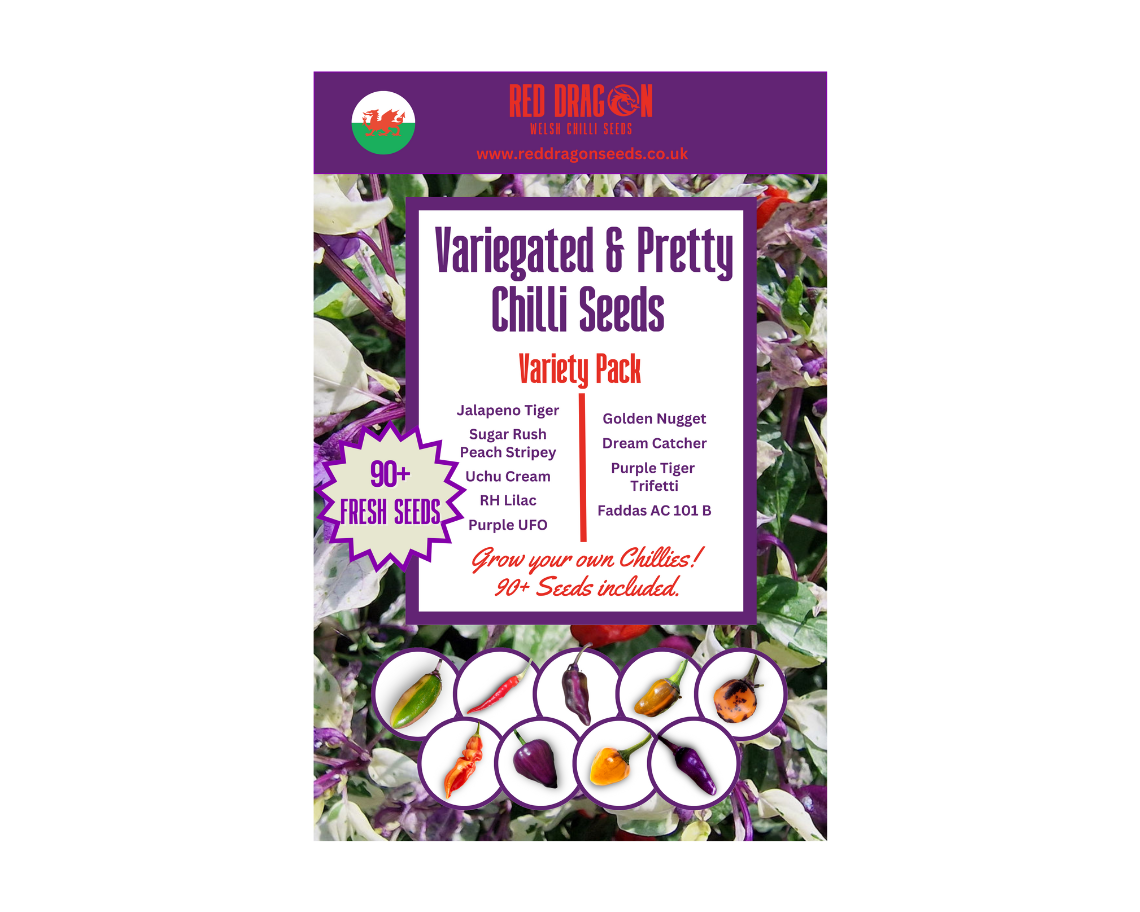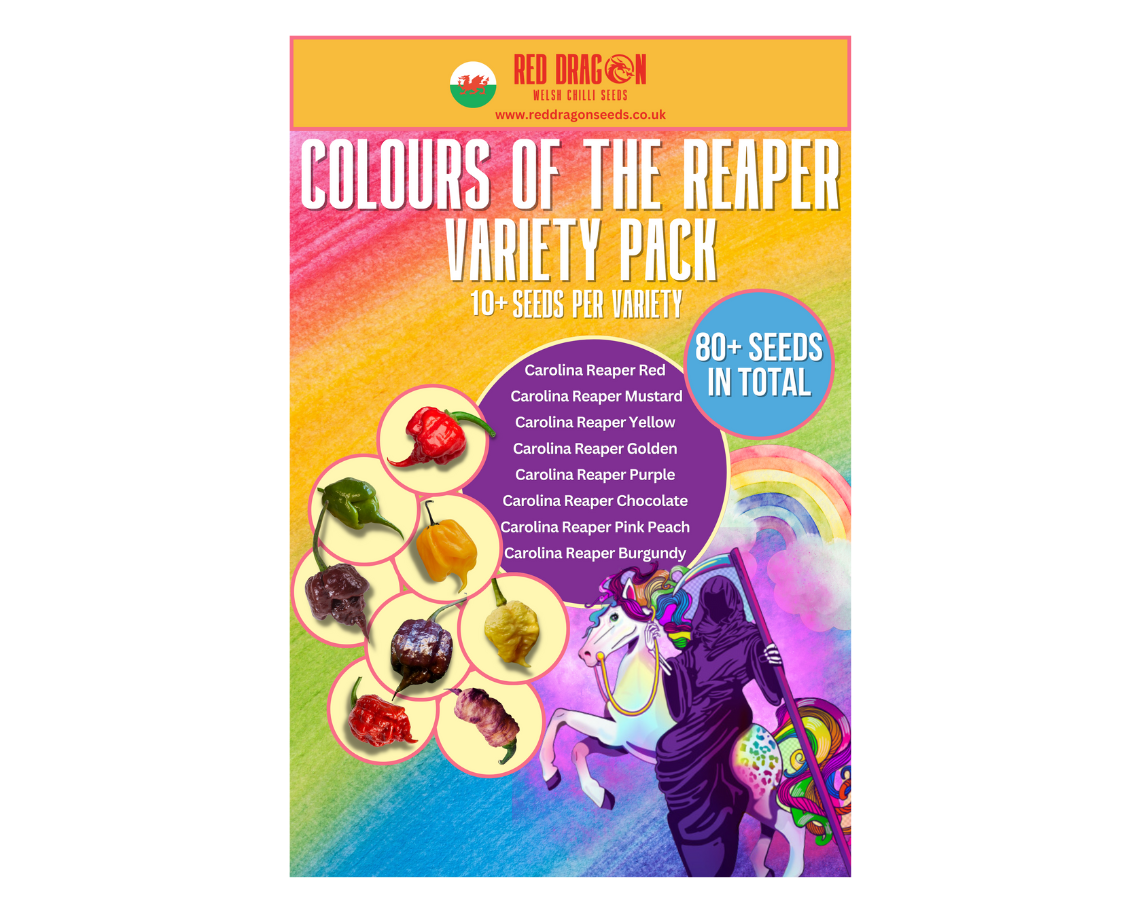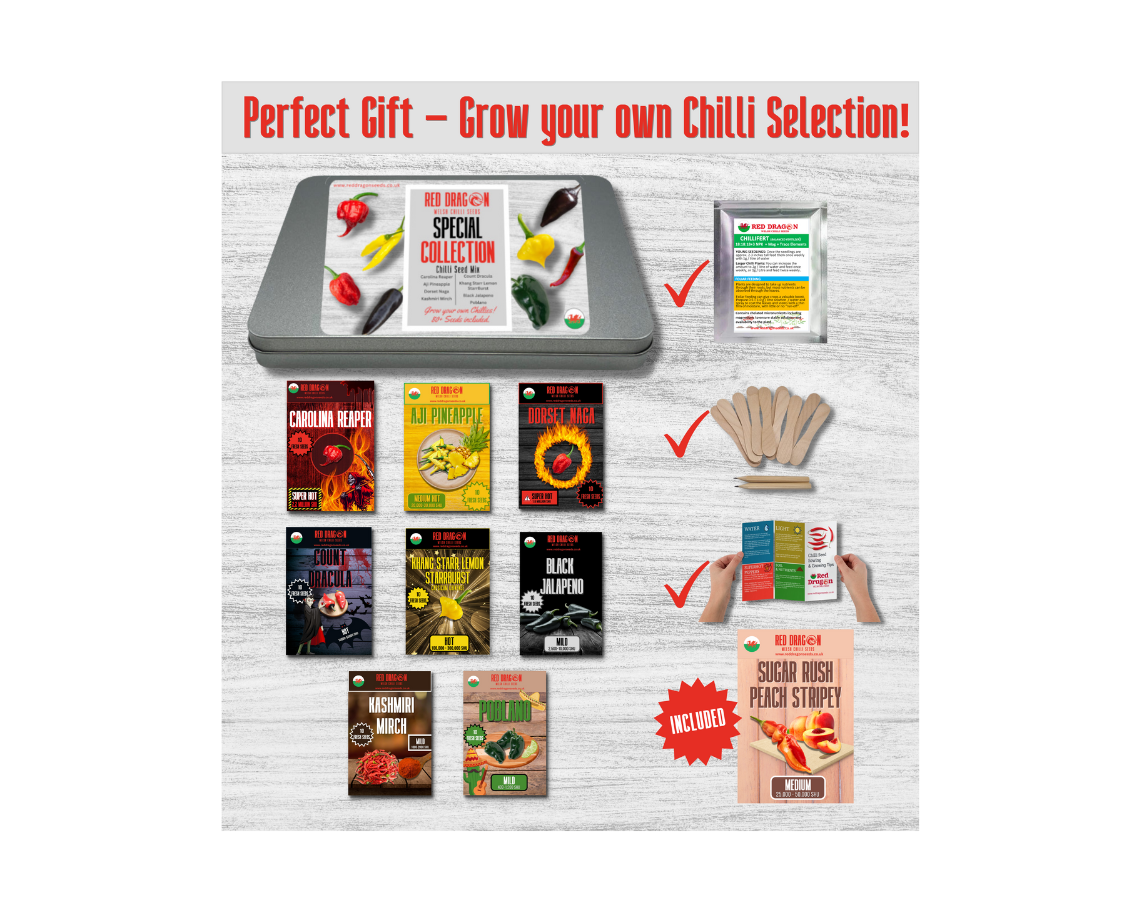 Variety Chilli Seed Packs & Chilli Seed Tin Gifts
If you are struggling to decide on which chilli peppers to grow, consider purchasing one of our assortment bundles. We provide a selection of variety packs, such as the Super-Hot Chilli Seed Variety Pack – comprising 7 different super-hot pepper seeds, including The Carolina Reaper and Dragons Breath. We also offer the Beautiful, Variegated, and Pretty Chilli Pepper variety pack, containing over 90 seeds, as well as the Jalapeno Variety Pack, featuring various types of Jalapeno Pepper Seeds.
At Red Dragon, we present an array of chilli seed gift tins that make perfect presents for your loved ones or as a special treat for yourself. Our most sought-after option is the Chilli Seed Kit Special Collection, featuring 8 extraordinary chili pepper varieties, including the renowned Carolina Reaper. Additionally, we offer a Super-Hot Chilli Seed Variety Tin, containing the Carolina Reaper and Dragons Breath. If you're searching for gifts for occasions like Father's Day, birthdays, or Mother's Day, we also provide personalised tins tailored to suit your needs.
"Received seeds in good time and germination rate was excellent, very happy"
Andrew Miller
"Ordered Carolina Reaper seeds and all was very good and I have now 6 months later great looking reapers with the stinger tails"
Jason
" The variety pack is great value. "
Ruth Townend